Console table Pied-de-Grue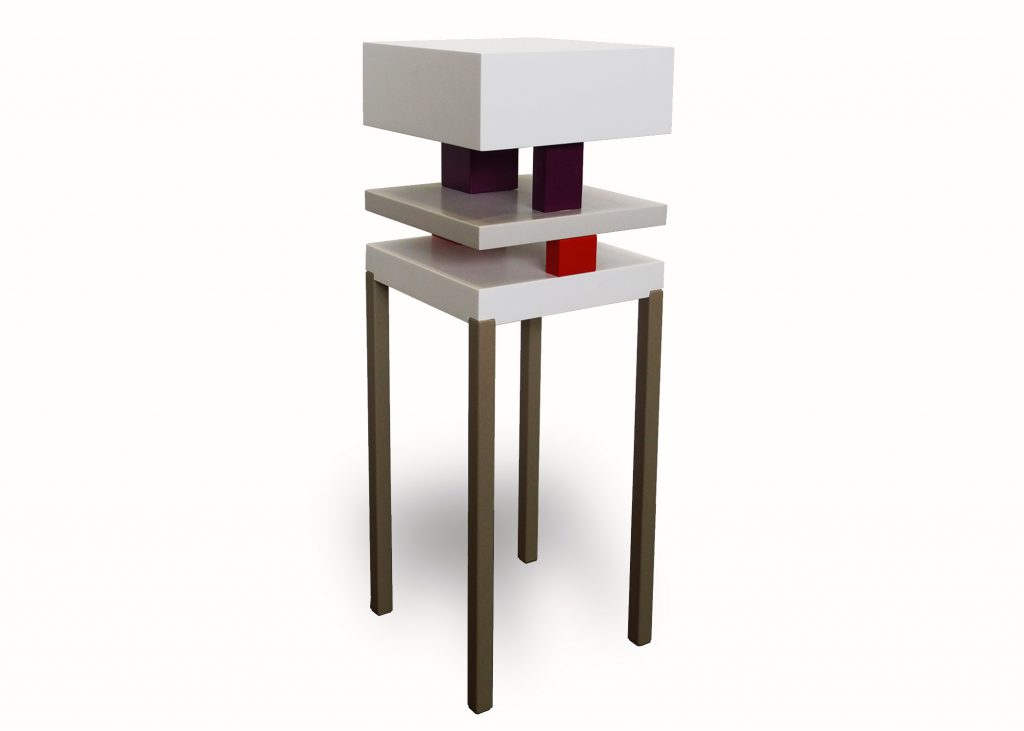 designed by
Sandrine Reverseau

An invaluable piece of small furniture, the console table Pied-de-Grue has a perched look and its stack of cubes strengthens its apparent fragility.  With its high fixed cube, the console table Pied-de-Grue is a perfect pedestal for an object or lamp.  The higher cube can also hide a wired drawer, thus becoming a secret place to empty pockets and charge a mobile device.
The console table Pied-de-Grue exists in a limited marble edition.
The console Pied-de-Grue : custom made dimensions, materials, colours and finishes.
Measurements L30 P30 H88cm. Upper cube closed or drawer with electrical plug-in or not. Bespoke finishes and colours (see at the bottom of the page). Pied-de-Grue exists in a bedside table version, lower size.
Electrical equipement : Compatible with all electrical standard, USB. Maximum total power 1500 watts.
Realisations : all our console tables Pied-de-Grue are custom made, so that they all are different. See the realizations for our clients, residential, contracts and offices in "Réalisations".
Price of the piece Pied-de-Grue with 1 drawer from 1 848€ TTC
3 materials and finishes for the console table Pied-de-Grue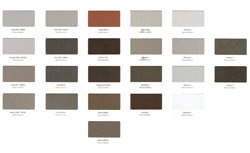 Steel with coated lacquer finish, custom made colours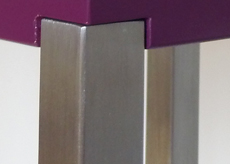 You are interested in this mini console, contact us: