Sculpture and range of cubes for a firm headquarters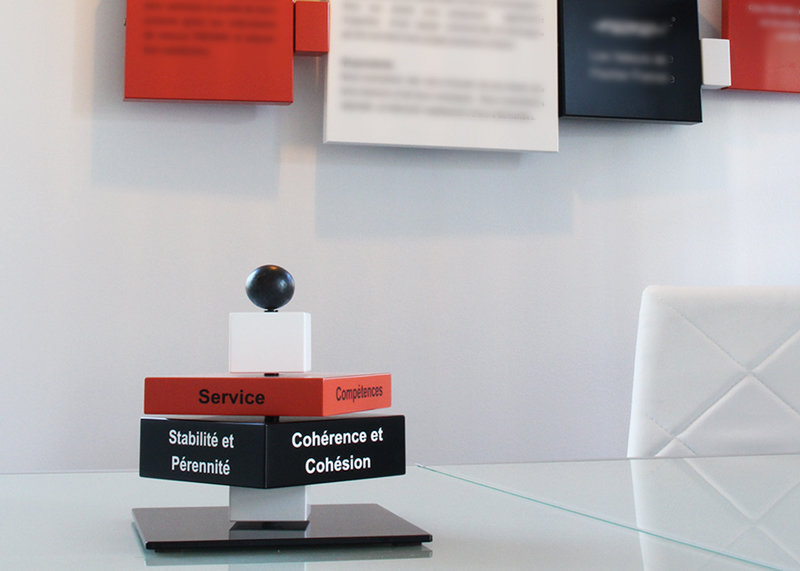 Project
A sculpture and a range of cubes : two original creations designed by Les Pieds Sur La Table for the needs of the managing director of the company to enhance the professionnal and human values of the firm through artistic objects. Set on the meeting room table and the entrance hall table, the objects invit the visitor to handle and discover the company's culture. Each piece is lacquered in the corporate identity colours of the firm. Project following on from the furnitures's renovation project previously made.
Collaboration
French interior designer Bleu Rêve in Suresnes France 92)
Colours and finishes
The rotating sculpture and the cubes are lacquered in a bespoke satinated multilayer lacquer finish : black is black, pop orange, snow white, parchmin beige from the colours of the palette Les Pieds Sur La Table, Black steel coated lacquer structure and patinated steel, adhesiv transfer.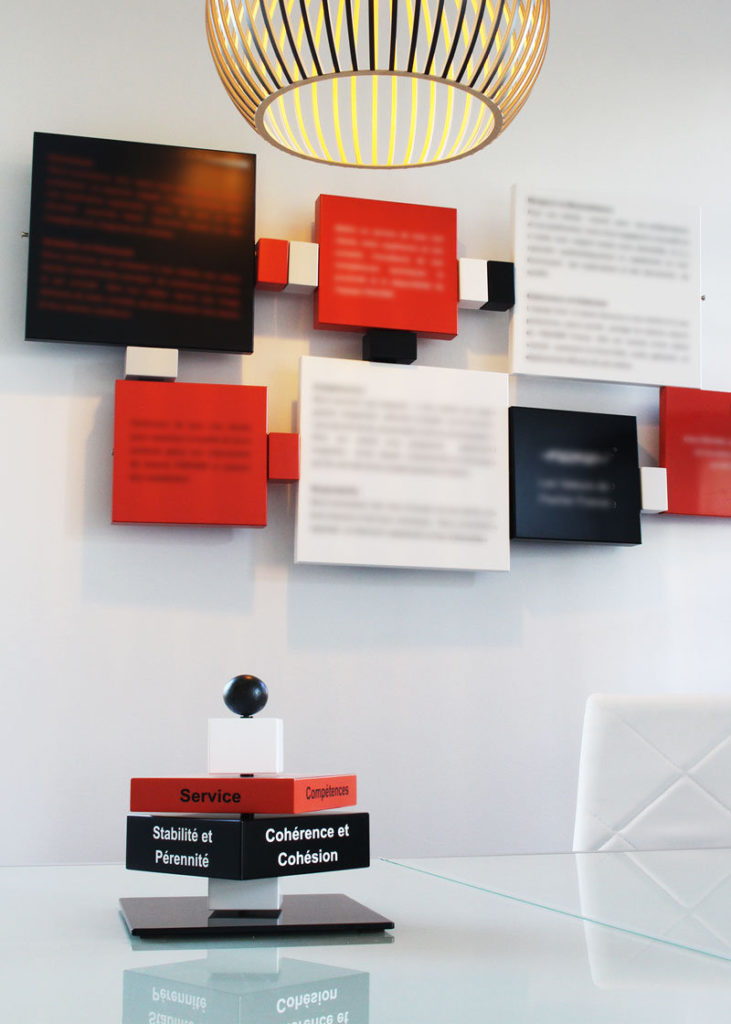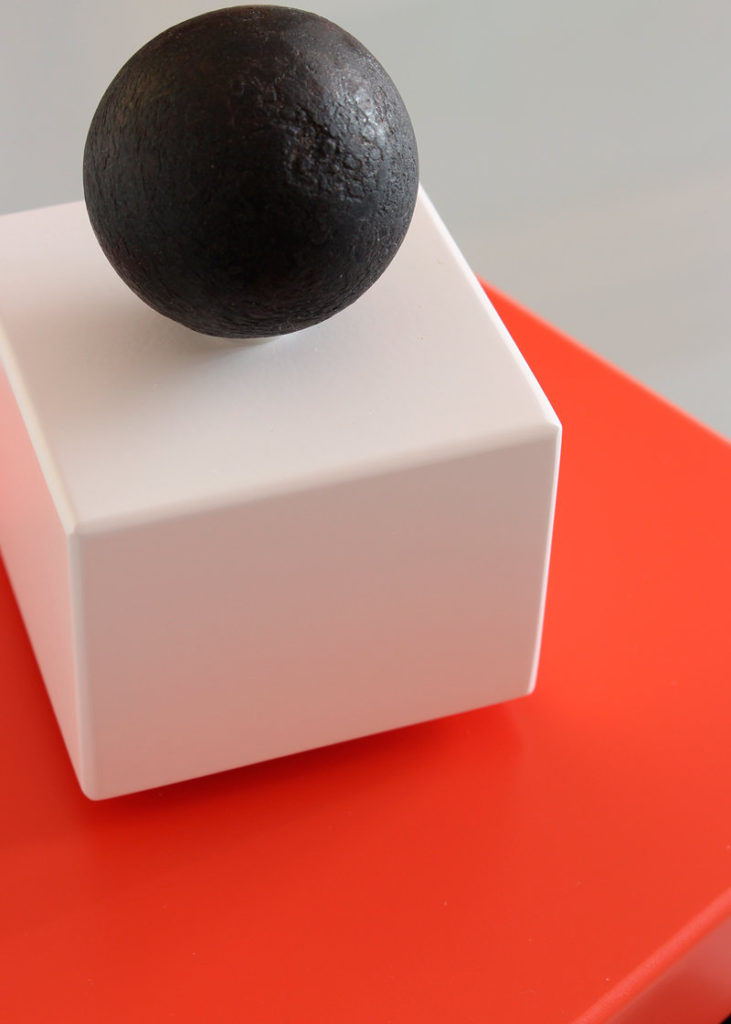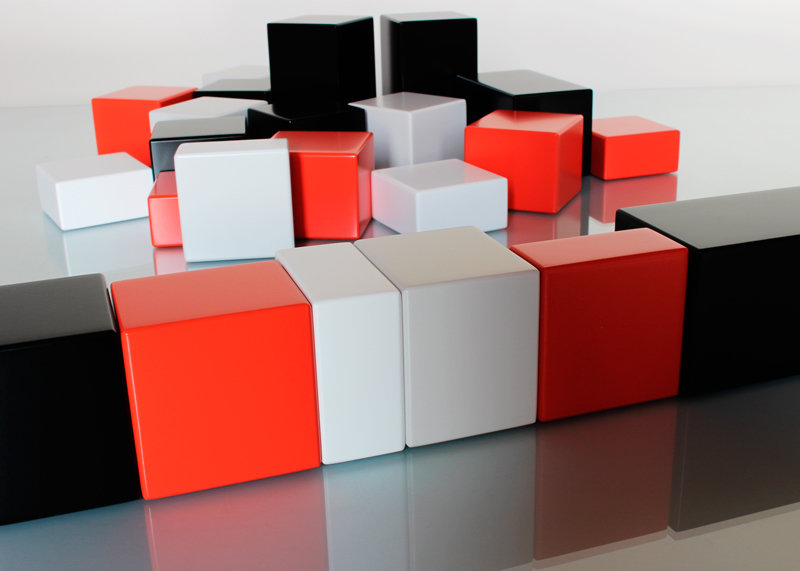 You are interested in this Sculpture and range of cubes, contact us: