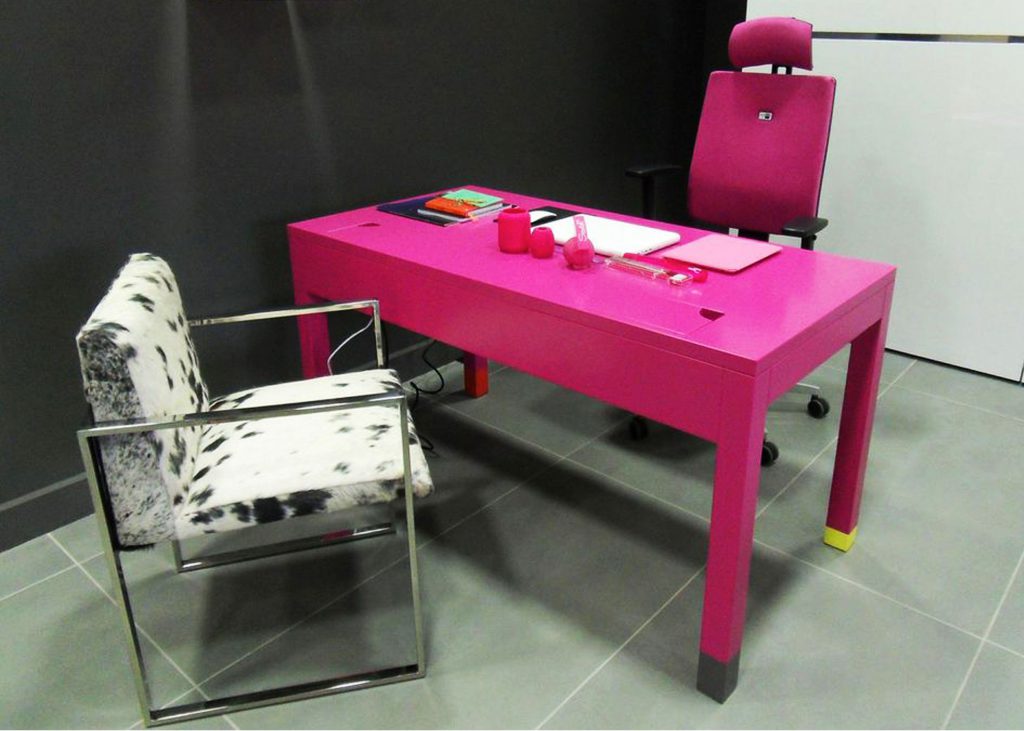 designed by
Sandrine Reverseau

The end of unsightly electrical cables! Les Pieds Sur La Table created the connected desk Co-Pied.  Equipped with electrical and ethernet plugs, its hidden-wire store allows all types of appliances to be stocked and connected. 
The connected desk Co-Pied provides a clear workspace on and under the desk ….. all cables are stored and connected inside the hidden-wire hatch : one single lead cable remains visible !
Colour to the tips of its legs! Each leg of the connected design desk Co-Pied is finished off with a cube of different height which allows for a game of colours.
Variations : we are making the connected design desk Co-Pied in bespoke equipements, colours and finishes following our clients desires. Dimensions L120 P70 H75cm.
Electrical equipement : Compatible with all electrical standard, USB, ethernet wire. Maximum total power 1500 watts.
Realisations : all our connected desks Co-Pied are custom made, so that they all are different. See the realisations for our clients, residential, contracts and offices in "Réalisations".
Price of the multimedia desk Co-Pied with 4 electrical plugs-in and 1 ethernet plug-in 1 842€ TTC
You are interested in this desk, contact us: