Designer console table Pied-Estal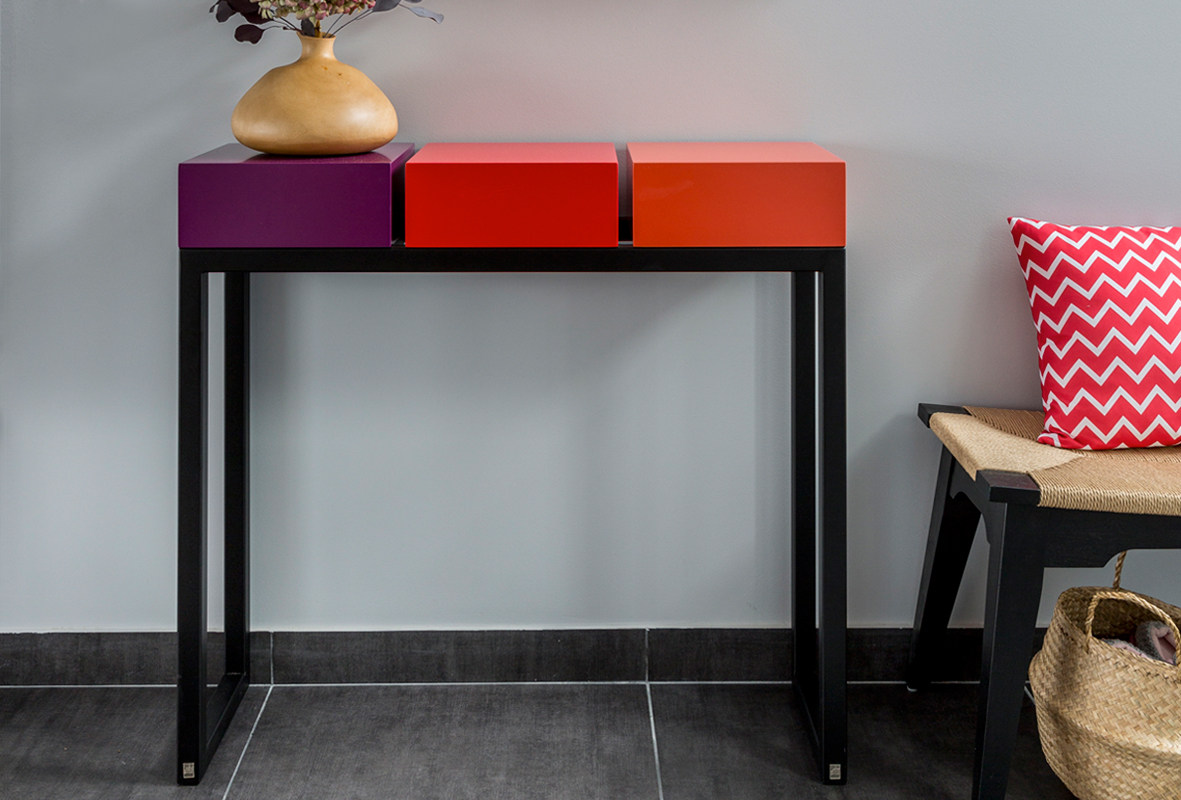 designed by
Sandrine Reverseau

Pied-Estal is a decorative console table, caracterized by a modern graphic design underlined by geometric lines and colours. the designer console table Pied-Estal takes up the concept of Cubes and Colours imagined by Les Pieds Sur La Table. The simple game of floating cubes associated in lacquer tones on a base with very pure lines brings modernity to this contemporary piece of furniture.
The designer console table Pied-Estal : custom made dimensions, materials, colours and finishes.
The console table Pied-Estal exists with 3 cubes , 94cm length, with 2, 5 or 6 cubes. We also propose Pied-Estal in a deaper size, 45cm depth (see Documents at the bottom of the page). Iron and lacquered closed cubes as standard.
Realisations : all our console tables Pied-Estal are custom made, so that they all are different. See the realisations for our clients, residential, contracts and offices in "Réalisations".
Price of the piece Pied-Estal with 3 cubes from 1 300€ TTC
The design console Pied-Estal exists in a connected version with drawers : it is the connected console Plug&Pied.
4 different finishes for the iron base of the designer console table Pied-Estal
Structure in brushed stainless steel with polished mitred angles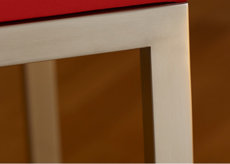 Structure in brushed stainless steel with polished invisible angles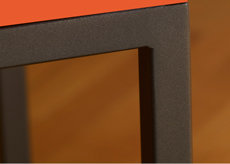 Thermolacquered structure – made in grainy black, numerous bespoke colours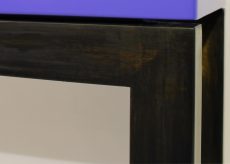 Structure in patinated steel
You are interested in this console table, contact us: